Darling press is Deadly Darlings' weekly recap meme. We link to Stacking the Shelves, hosted by Tynga's Reviews, Bought Borrowed Bagged hosted by Talk Supe Blog, and The Sunday Post hosted by Caffeinated Reviewer.
So we're back to sort-of doing Stacking the Shelves posts! But we'll also be adding life tidbits and sharing posts from the blogosphere. Since I haven't done this in forever, these are books I got sometime within this month.
Nothing much went on this week. I was supposed to get my tooth extracted, but my dentist was busy so we had to reschedule (without telling me earlier). Also, my mom and I watched Avengers: Age of Ultron, and I had to agree with her when she told me that Captain America was handsome. Oddly enough, that crazy woman managed to fall asleep watching such a fabulous movie.
this week's stack of pretties (links lead to Goodreads)
REVIEW COPIES
What You Left Behind by Jessica Verdi | The Heartbreakers by Ali Novak | Awake by Natasha Preston | Until We Meet Again by Renee Collins | Hanging Mary by Susan Higginbotham (not yet on GR) | Heist by Jeff Diamant | The Awesome by Eva Darrows (review) | Unlovely by Celeste Conway | Alice in Wonderland High by Rachel Shane | Who is Mackie Spence? by Lin Kaymer | Made for Us by Samantha Chase | The Great Escape by Sherri Browning | Wolf Trouble by Paige Tyler | Hot Point by ML Buchman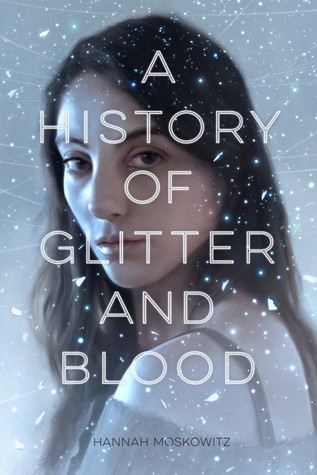 Blood, Ink & Fire by Ashley Mansour | Crow's Rest by Angelica R. Jackson | A History of Glitter and Blood by Hannah Moskowitz
I'm extremely excited for What You Left Behind! It'll be my first Jessica Verdi book. I also requested the The Awesome by Eva Darrows because the synopsis was hilarious. Blood, Ink and Fire looks gorgeous and I'm excited to be a part of the wonderful street team for this book. Crow's Rest sounds creepy and right up my alley. A History of Glitter and Blood features FAIRIES. The rest are unsolicited review copies but look equally fantastic!
Thanks so much to Sourcebooks, Ravenstone/Rebellion Publishing, Merit Press, Ashley Mansour and Spencer Hill Press for these lovelies!
BOUGHT
Ugly Love by Colleen Hoover
Ugly Love was a spur-of-the-moment purchase for me. I already read it and didn't love it, but you can find my general thoughts here. Full review soon!
posts from us that you might have missed
fabulous posts from the blogosphere that you must check out
…
About Aimee

Aimee loves being a little bookworm (okay–she doesn't like being
little
). She also loves chocolates and sweets but is freaked out by the thought of possibly getting diabetes.
Goodreads
 |
Twitter
 |
Instagram
| 
all of Aimee's posts →