We link to Stacking the Shelves (hosted by Tynga's Reviews), Bought, Borrowed & Bagged (hosted by Talk Supe Blog), The Sunday Post (hosted by Caffeinated Reviewer) and occasionally Latte Nights Obsessions (hosted by Latte Nights Reviews).
[ Aimee ]
As you guys know, I joined our batch's cheerleading team this year… Which is basically the reason why you haven't been seeing me around. I was informed that cheering training is usually pretty chill, but this year, it's way more fast-paced. I'm barely keeping up, and it's taking away all my time and energy.
      There are tons of stunts I can't do and it's totally stressing me out because a) I feel like I'm going to die (literally) and b) I feel like I might be the reason the batch fails which is x2 scarier. Okay, it's not scarier than dying, but you get my point!
      So that's basically why I've been dead these couple of weeks. I'll be back on track when it's all over in December, I hope. T_T
[ Sara ]
Only less than two weeks for my trip to Spain and Paris and I am exploding with excitement! I will soon be off to buy winter clothes to prepare and then I'll be ready to experience two new countries, woohoo! School has been going AMAZING. I love, love, love learning and I'm so excited to keep on learning. Yet I'm still bummed out that I don't have time to read, it's been too long! But soon, my friends.
this week's stack of pretties (links lead to Goodreads)
[ Aimee ]
/for review/
Signs Point to Yes | This Ordinary Life | Romancing the Dark in the City of Light | The Weight of Feathers | Sweet Madness | Along the Way
I received Signs Point to Yes for the blog tour, for which you can find our tour stop here! I requested This Ordinary Life because it sounds like a cute, light read and I really need those right now. I originally didn't want to read Romancing the Dark in the City of Light, but after seeing people love it, I decided to request it as well. The Weight of Feathers is amazing, and I'm so grateful to the publisher for a gorgeous hardcover. You can find my review here. I've also been wanting to read something by the Trisha Leaver/Lindsay Currie duo, and Sweet Madness seems like a good place to start.
Thank you so much to Swoon Reads, Luminis Books, St. Martin's Press and Merit Press!
[ Sara ]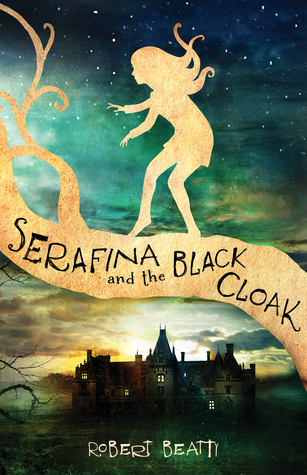 Serafina and the Black Cloak | Mouthful of Forevers
posts from us that you might have missed
fabulous posts from the blogosphere that you must check out
How did your week go? Any new books added to your TBR piles?
The Deadly Darlings
The four of us bookworms have one thing in common, and that's our passion for books. We aim to bring awesome reviews, bookish updates and discussions to your feed!