We link to Stacking the Shelves (hosted by Tynga's Reviews), Bought, Borrowed & Bagged (hosted by Talk Supe Blog), The Sunday Post (hosted by Caffeinated Reviewer) and Latte Nights Obsessions (hosted by Latte Nights Reviews).
[ Aimee ]
Welcome to our newest feature, friends! It's basically exactly the same as our weekly recaps, except that these'll show up in your feed twice a month only, and it'll feature updates from all of us (or sometimes just some of us. But you get the point)!
      As usual, I've been floating my way through the week. I literally can't even remember what happened yesterday. *shakes first at my goldfish memory*
      Oh, bad bookish experience. Last night, we drove to the bookstore at 11PM since said bookstore's website said they close at 12mn. I was going to get a physical copy of Magnus Chase, but when we got there, the security guard told us that it was closed. On the outside, I was chill, but on the inside I was, Dammit! Crap! Nooooo!
[ Sara ]
I'm very sad to inform that the past few weeks have been very stressful. School, for one, is school, and will always be stressful.
     I've mentioned before that I'm a plant lover so you can imagine my mourning when my cactus, Sunny, died yesterday. To make matters worst, I accidentally knocked my other cactus and the pot broke. My new project is to make a new pot myself.
      Also, thank you for your support, but I didn't make the soccer team. Even though it was something I really wanted and really worked hard for, I don't feel disappointed for not making it. I know I played supremely well and it's not the end of the world because I'm joining a soccer club outside of school. So yay for that! What IS bumming me out, however, is the fact that I haven't been able to read AT LEAST ONE BOOK!!!! I'm very stressed.
current obsessions
[ Aimee ]
I've been crazy obsessed with taking bookish photos and editing them! White backgrounds are just so clean and gorgeous. You saw a few of my first test subjects in last week's recap. ;) More of these crazy, time-consuming shenanigans can be found on my bookish Instagram account. (Jealous of my smooth self-promotion skills?)
      I've also been listening to Levels (Nick Jonas) and Locked Away (R. City) which are both pretty fabulous songs.
      Annnnd I've been watching a bit of BookTube, marathoning videos from some of my favorite bloggers: Emily May, Faye, Kat Kennedy, Jeann and Amir to name a few.
[ Sara ]
RUNNING!!!!!!!!!! It's crazy to think that only four months ago, I hated running with every fiber of my being. I couldn't even run two minutes without wanting to crawl in a hole and die. Ever since joining a soccer club in Colombia during the summer, I've disciplined my body in the art of long distance running. I've never been happier with my body and my health. Soon, I'll be racing for organizations and fund raisers and will also be competing against other athletes! I'm very excited!!!!
this week's stack of pretties (links lead to Goodreads)
[ Aimee ]
Because of exams, I've been banned from the bookstore, but I did get myself some ebooks because, well, you know me. I can't not, okay?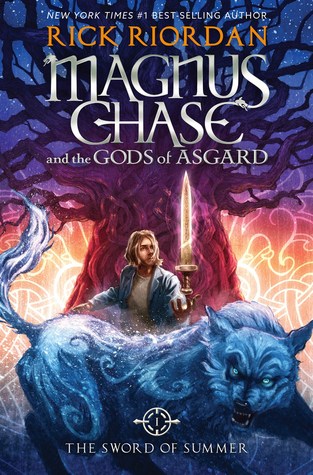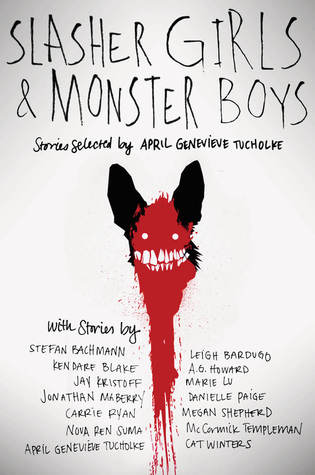 The Sword of Summer | Slasher Girls & Monster Boys
posts from us that you might have missed
fabulous posts from the blogosphere that you must check out
How did your week go? Any new books added to your TBR piles?
The Deadly Darlings
The four of us bookworms have one thing in common, and that's our passion for books. We aim to bring awesome reviews, bookish updates and discussions to your feed!