We link to Stacking the Shelves, hosted by Tynga's Reviews, Bought Borrowed Bagged hosted by Talk Supe Blog, and The Sunday Post hosted by Caffeinated Reviewer.
Today's Weekly Recap is all about Aimee!
Again, nothing happened this week. Are you seeing a pattern here? But I did get my tooth extraction over with, which is fabulous. My cheek is still semi-puffy though.
Also, I am sad that I couldn't be at BEA this year. My haul is definitely not as wild as hauls from BEA goers will be, but I'm happy with this week's purchases. Yes, that's why this is just a "regular book haul" in my title.
this week's stack of pretties (links lead to Goodreads)
[open in new tab for larger view]
BOUGHT
Daughter of Deep Silence by Carrie Ryan | Tracked by Jenny Martin
Y'all, Daughter of Deep Silence looks amazing. And early reviews have been amazing, too! Tracked also looks amazing, plus the premise is new to me–and Jenny Martin is such a sweetheart!
FOR REVIEW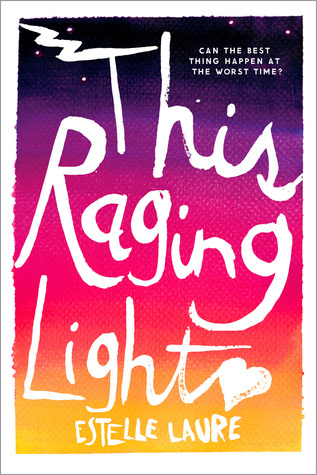 This Raging Light by Estelle Laure
This Raging Light has family and romance. Exciting!
Thank you to HMH Books for Young Readers!
posts from us that you might have missed
blog updates
fabulous posts from the blogosphere that you must check out
How did your week go? Any new books on your physical TBR piles?
…
About Aimee

Aimee loves being a little bookworm (okay–she doesn't like being
little
). She also loves chocolates and sweets but is freaked out by the thought of possibly getting diabetes.
Goodreads
 |
Twitter
 |
Instagram
| 
all of Aimee's posts →