Hi all, and welcome to my tour stop for the amazing Simon vs. the Homo Sapiens Agenda by Becky Albertalli! You've probably seen me raving about this book on Twitter, Goodreads, and possibly in my blog review as well. If you haven't, well, you might've been living under a rock these past couple of weeks.
Anyway, I'm ecstatic to share with you some Oreo goodness and fabulous bookish giveaways for my SIMON tour stop! Here we go, friends.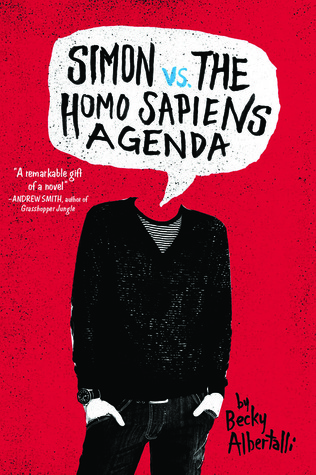 Simon vs. the Homo Sapiens Agenda by Becky Albertalli
published on April 7th 2015 by Balzer + Bray
young adult | contemporary | romance | lgbtq
find the book on
Goodreads
pre-order (go do it!!!) on:
Amazon | B&N | IndieBound
Sixteen-year-old and not-so-openly gay Simon Spier prefers to save his drama for the school musical. But when an email falls into the wrong hands, his secret is at risk of being thrust into the spotlight. Now Simon is actually being blackmailed: if he doesn't play wingman for class clown Martin, his sexual identity will become everyone's business. Worse, the privacy of Blue, the pen name of the boy he's been emailing, will be compromised.
With some messy dynamics emerging in his once tight-knit group of friends, and his email correspondence with Blue growing more flirtatious every day, Simon's junior year has suddenly gotten all kinds of complicated. Now, change-averse Simon has to find a way to step out of his comfort zone before he's pushed out—without alienating his friends, compromising himself, or fumbling a shot at happiness with the most confusing, adorable guy he's never met.
Personally, I am a huge Oreo girl myself. I've been eating these wonderful round goodies for snacks for as long as I can remember. Double-filling's my favorite, because who can resist the yummy white, fluffy cream?
I eat Oreos the classic way, but sometimes when I can, I add a little twist. See, I've always been a fan of marshmallows (and other sweets), too! So this happens:
I stuff my Oreos with marshmallows (preferably the smaller ones, but we didn't have any!), sometimes ice cream or whatever little sweets we have at home!
And then I dunk it in cold milk (those little Mickeys are actually ice). YUM!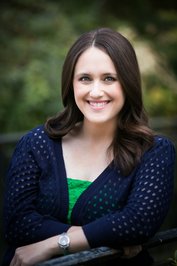 Becky Albertalli is a clinical psychologist who has had the privilege of conducting therapy with dozens of smart, weird, irresistible teenagers. She also served for seven years as co-leader of a support group for gender nonconforming children in Washington, DC. She now lives with her family in Atlanta. Simon vs. The Homo Sapiens Agenda is her first novel.
For this absolutely amazing book, we have THREE chances for you all to win! One is through the rafflecopter below (click on 'enter the giveaway' to check it out!), and here are the other two…
Simon wants to know: how do YOU eat your Oreos? Starting March 31st, use the #SimonVs hashtag to: Describe how you like to eat your Oreos OR show us a picture!
On April 6th, two Oreo lovers from the hashtag will be chosen at random to receive signed, personalized hardcovers of SIMON VS THE HOMO SAPIENS AGENDA (one from Twitter, and one from Instagram, open internationally).
And if we reach fifty entries on the hashtag? Epic Reads will unlock a never-before-seen email exchange between Simon and Blue!
Here's the link to the extra giveaway here on Deadly Darlings (you can also win a copy of SIMON plus a fabulous package of Oreos!):
Have you read of SIMON or want to read it? How do YOU eat your Oreos?
About Aimee
Aimee loves being a little bookworm (okay–she doesn't like being little). She also loves chocolates and sweets but is freaked out by the thought of possibly getting diabetes.