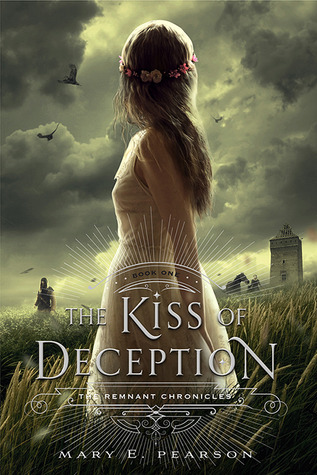 She flees on her wedding day.
She steals ancient documents from the Chancellor's secret collection.
She is pursued by bounty hunters sent by her own father.
She is Princess Lia, seventeen, First Daughter of the House of Morrighan.
The Kingdom of Morrighan is steeped in tradition and the stories of a bygone world, but some traditions Lia can't abide. Like having to marry someone she's never met to secure a political alliance.
Fed up and ready for a new life, Lia flees to a distant village on the morning of her wedding. She settles in among the common folk, intrigued when two mysterious and handsome strangers arrive—and unaware that one is the jilted prince and the other an assassin sent to kill her. Deceptions swirl and Lia finds herself on the brink of unlocking perilous secrets—secrets that may unravel her world—even as she feels herself falling in love.
–
DNF at 225 pages.
I started The Kiss of Deception completely expecting an amazing read, especially since I just finished binge-watching Reign (any fans out there?). Instead, I spent most of the time reading like this:
The plot was surprisingly predictable and simplistic. It also housed a lot of WTF moments, for example:
1. Lia and Pauline had undergone no formal training whatsoever and yet they manage to outrun hordes of soldiers and bounty killers-all while surviving out in the woods which are supposedly swarming with barbarians.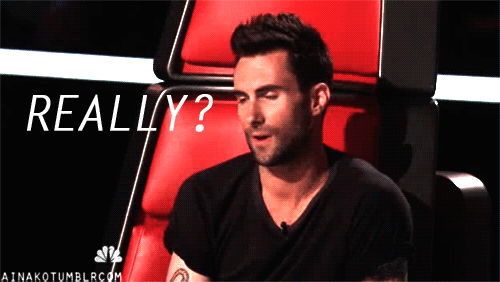 2. No one was suspicious of Lia. A new girl, who looks, sounds and acts different from everyone around you.
This brings me to another problem with the book, the characters:
1. At first, I liked Lia's desire to take her life into her own hands. But then I got irritated because she couldn't seem to understand that it was for the good of her kingdom and all those who live in it! She has got to be one of the most naïve and selfish characters I've had the "pleasure" of encountering!
2. Rafe's a very confusing character. Some scenes portray him as a bipolar jackass. Sometimes, he says shit like this (a few weeks after their first meeting):
"When I'm not with you, I wonder where you are. I wonder what you're doing. I think about how much I want to touch you. I want to feel your skin, your hair, run every dark strand through my fingers. I want to hold you, your hands, your chin. I want to pull you close and never let you go."
3. Kaden was dull from the beginning. I felt nothing for him the entire time I was reading.
The romance completely overshadowed the rest of the plot. The Kiss of Deception had so much potential. It could've been a riveting romance-adventure or a romance-fantasy novel. Instead it chose to be a full-on romance novel.
All in all, I was really disappointed. I really did expect to love this book. However, a lot of people say in their reviews that the book gets better in the second half. So, people who are very patient and can bear a few boring chapters might enjoy the book!
DNF
…
About Dyan
Dyan has the tendency to get irritated with most heroines. It's just something she's always been really over-analyzing. She tends to like the heroes/love interests more.