A Deadly Christmas is a series of 2014 debut author features (quick interviews, reviews and giveaways) hosted by Deadly Darlings. Check out the full schedule here.
Stray was a surpsiting gem for me, so I was stoked when Elissa Sussman agreed to do an interview! Welcome, Elissa!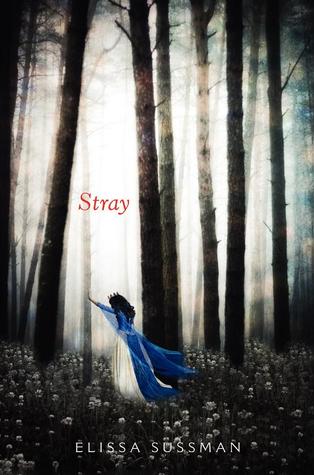 Stray by Elissa Sussman
Four Sisters, book one
published on August 5th 2014 by Skyscape
young adult | science fiction | fa ntasy | romance
find the book on
Goodreads
purchase the book on
Book Depository | Amazon
Princess Aislynn has long dreamed about attending her Introduction Ball, about dancing with the handsome suitors her adviser has chosen for her, about meeting her true love and starting her happily ever after.
When the night of the ball finally arrives and Nerine Academy is awash with roses and royalty, Aislynn wants nothing more than to dance the night away, dutifully following the Path that has been laid out for her. She does not intend to stray.
But try as she might, Aislynn has never quite managed to control the magic that burns within her-magic brought on by wicked, terrible desires that threaten the Path she has vowed to take.
After all, it is wrong to want what you do not need. Isn't it?
Recommend your book!
I would recommend my book to fans of Ash by Malinda Lo and Entwined by Heather Dixon.
 Why will readers enjoy your book?
You guys will definitely enjoy my book because I'm a total fairy tale nerd, so there are tons of references to a bunch of different fairy tales in all different iterations, from the darker Grimm's versions to the cheerful Disney retellings.
You're having a cup of tea with your main character. What would be the first thing you tell her, and vice versa?
We'd probably spend the entire time swapping our favorite recipes, starting, of course, with the Bookbinder Bread recipe she learned from her fairy godmother. (video: http://www.epicreads.com/blog/ya-recipes-cinnamon-bookbinder-bread/)
If your main character was turned into a household item, what item would that be and why?
A wooden spoon – it's a must-have for any beginning baker!
Can you guess which of these facts about Elissa is actually a lie?
1. I was a character in a Disney movie.
2. I was a champion salsa dancer.
3. I was an intern at SNL.
Answer (highlight): 
#2 is so not true!
Writer, reader, pumpkin pie eater.
Elissa's giving away some super cute Stray buttons! Open internationally!
Have you read/added Stray to your TBR? Did you guess Elissa's lie correctly? Thoughts on the interview? Feeling lucky for the giveaway?
About Aimee
Aimee loves being a little bookworm (okay–she doesn't like being little). She also loves chocolates and sweets but is freaked out by the thought of possibly getting diabetes.