A Deadly Christmas is a series of 2014 debut author features (quick interviews, reviews and giveaways) hosted by Deadly Darlings. Check out the full schedule here.
I'm sure you guys have heard of Snow Like Ashes already–well today, the author of that glorious book (Mather, my precioussss), Sara Raasch, is on the blog!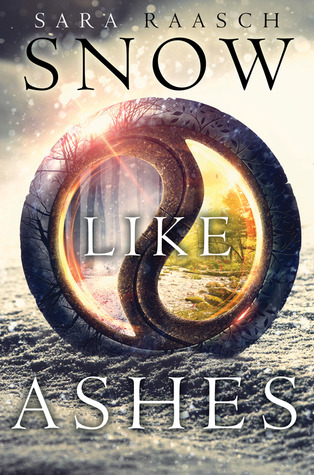 Snow Like Ashes by Sara Raasch
published on October 14th 2014 by Balzer + Bray
young adult | fantasy | romance
find the book on
Goodreads
purchase the book on
Book Depository | Amazon
A heartbroken girl. A fierce warrior. A hero in the making.
Sixteen years ago the Kingdom of Winter was conquered and its citizens enslaved, leaving them without magic or a monarch. Now, the Winterians' only hope for freedom is the eight survivors who managed to escape, and who have been waiting for the opportunity to steal back Winter's magic and rebuild the kingdom ever since.
Orphaned as an infant during Winter's defeat, Meira has lived her whole life as a refugee, raised by the Winterians' general, Sir. Training to be a warrior—and desperately in love with her best friend, and future king, Mather — she would do anything to help her kingdom rise to power again.
So when scouts discover the location of the ancient locket that can restore Winter's magic, Meira decides to go after it herself. Finally, she's scaling towers, fighting enemy soldiers, and serving her kingdom just as she's always dreamed she would. But the mission doesn't go as planned, and Meira soon finds herself thrust into a world of evil magic and dangerous politics – and ultimately comes to realize that her destiny is not, never has been, her own.
Recommend your book!
I would recommend my book to fans of really any fantasy book — I like fantasy, and I put my love for fantasy into SLA!
 Why will readers enjoy your book?
You guys will definitely enjoy my book because I put my whole heart into it. This book is THE book for me, the one I first wanted to get published when I started writing (as a wee preteen authorling). My love for this story and these characters is in every word!
Which of your characters is most likely to ram into a transparent glass wall?
Ha! So who is the most absentminded? Hmmm… I'd actually have to say Meira. She's so focused on so many things — helping Winter, proving herself, making sure everyone is safe — that she'd overlook the little things!
A copy of your favorite book magically fell from the sky! What's the book?
Anything by Sharon Shinn! She's an adult fantasy author and I LOVE HER.
 If all books in the world were magically turned into ice cream, what flavor would your book be and why?
Well… I can't have ice cream, so I'd be VERY SAD.
Can you guess which of these facts about Sara is actually a lie?
1. I have really weird celebrity crushes. Like people three times my age.
2. I used to live in Russia.
3. I once had an army of ducks. I miss them.
Answers (highlight): 
#1: Truth. My weirdest celebrity crush has to be Mickey Rourke (but only in Iron Man 2. I'm a sucker for Russian accents).
#2: Lie. I used to work for a Russian travel agency and WANTED to move to Russia, but ended up in Salt Lake City. Kind of opposite, I know.
#3: Truth. While in Salt Lake City, my apartment had a TON of ducks. They were everywhere, and I jokingly referred to them as my assassin duck army. I do miss them.
Sara Raasch has known she was destined for bookish things since the age of five, when her friends had a lemonade stand and she tagged along to sell her hand-drawn picture books too. Not much has changed since then — her friends still cock concerned eyebrows when she attempts to draw things and her enthusiasm for the written word still drives her to extreme measures. Her debut YA fantasy, SNOW LIKE ASHES, the first in a trilogy, comes out October 14, 2014 from Balzer + Bray. It does not feature her hand-drawn pictures.
Have you read/added Snow Like Ashes to your TBR? (You should 'cause it's fantabulous and Mather is extremely attractive…) Did you guess Sara's fib correctly? Thoughts on the interview?
About Aimee
Aimee loves being a little bookworm (okay–she doesn't like being little). She also loves chocolates and sweets but is freaked out by the thought of possibly getting diabetes.