To celebrate my birthday, I thought it would be great to mention five books that really changed my life and made me the reader I am today.
1. The Hunger Games / Suzanne Collins
To be fair, I know probably everyone has read this, but I still can't help recommending it. It is such an incredible story and the characters are absolutely fantastic and memorable. This is the book that really got me into reading YA, which definitely is a testament to its quality.
2. Dangerous Girls / Abigail Haas

Before reading Abigail Haas' Dangerous Girls, the amount of YA mysteries I had read and really enjoyed was at a bare minimum. Thankfully, fellow bloggers convinced me to give this a try and I am so glad I did. The mystery itself is wonderfully done and the ending is mind-boggling. If you want to start reading more mysteries, hands down, this is the best book to start with. (Or worst, depending on your view since it no book can come close to it.)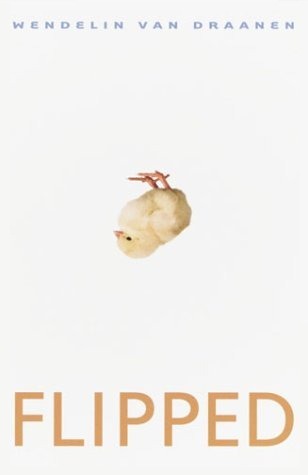 3. Flipped / Wendelin van Draanen

I'm not someone who typically reads or enjoys romance novels, but I absolutely adored Flipped. Not only is it absolutely hilarious, but the character dynamics and the story itself are so incredibly realistic, and you can't help but remember when you were in a similar scenario.
4. Tiger Lily / Jodi Lynn Anderson

Beautiful, elegant and absolutely heart-breaking. The writing in Tiger Lily is like nothing I've ever read before, and the story even more enchanting. Anderson's ability to incorporate J.M. Barrie's original story while still managing to make it her own is astounding. And, of course, the romance between Peter Pan and Tiger Lily is pheonominal, and the ending, while heart-breaking, even more so.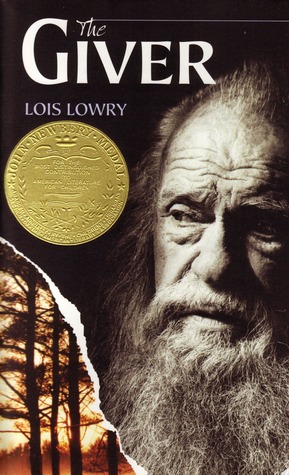 5. The Giver / Lois Lowry

Lois Lowry has a way of taking a rather simplistic topic and turning it into something absolutely wonderful while still managing to give it some twists of its own. The Giver is one of the most thought-provoking books I have ever read, and the ending is absolute perfection. You won't be able to stop thinking about this, even months after you finish it.
So! Have you read any of these? Are any of them on your TBR lists?
For this giveaway, you can win any book listed up above!
Here are the giveaway guidelines:
♥ Giveaway is open internationally as long as TBD ships to your country.
♥ I am not responsible for any package lost or damaged in the mail, and neither is Amir.
♥ Giveaway is open to anyone over 13 years of age.
♥ All entries will be checked. We have the right to consider your entries void if tasks are not completed.
♥ Winner will have three days/72 hours to respond to my email before another winner is chosen.
♥ All information needed (email addresses, shipping addresses, etc.) will only be used for shipping and contacting purposes and will be deleted once the giveaway is over.
About Zoe
Zoe is a critical reviewer. When she's not reviewing, you can find her performing in plays / musicals, doing gymnastics, or designing websites.